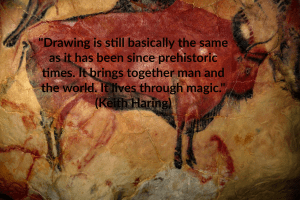 As artist Keith Haring so eloquently states, art is both magical and timeless.
This year I am so excited to accompany our OJCS artists on an exciting journey through time as we explore ART THROUGH THE AGES.
Stay tuned to see their beautiful creations, as they experiment with a variety of mediums and techniques, using the elements and principles of art, in works inspired by prehistoric times to modern day.