Good afternoon OJCS artists!
Are you ready to go on a hunt for The Elements of Art?
This week, your mission is to search around your house and yard to find the elements of art. When you find them, take a photo, draw them, or record your hunt, then label each one, and create one of 3 choices: a drawing, collage, or video.
This  challenge will help you to think about the building blocks of art while looking closely at everyday objects around you.
You will go on a scavenger hunt around your home (indoors and/or outdoors) in search of the 7 elements of art.
What are the Elements of Art?
1) Take 7 photos…one for each of the following elements: line, shape, form, value, color, space, and texture
2) Create a collage, drawing, or film a video of all 7 elements using the photos and label the element of art they represent. (See more options for how to do this at the end of the post).
Options 1: Photo Collage
On a phone or tablet, build a collage using a free collage app (like Pic Collage).
If you are on a Mac or an iPad you could use a free app called Keynote to design your collage on a slide and save it as an image. Or if you are using a Chromebook or other PC computer or laptop, you can paste your pictures and create your collage on a Google slide and save it as a jpg.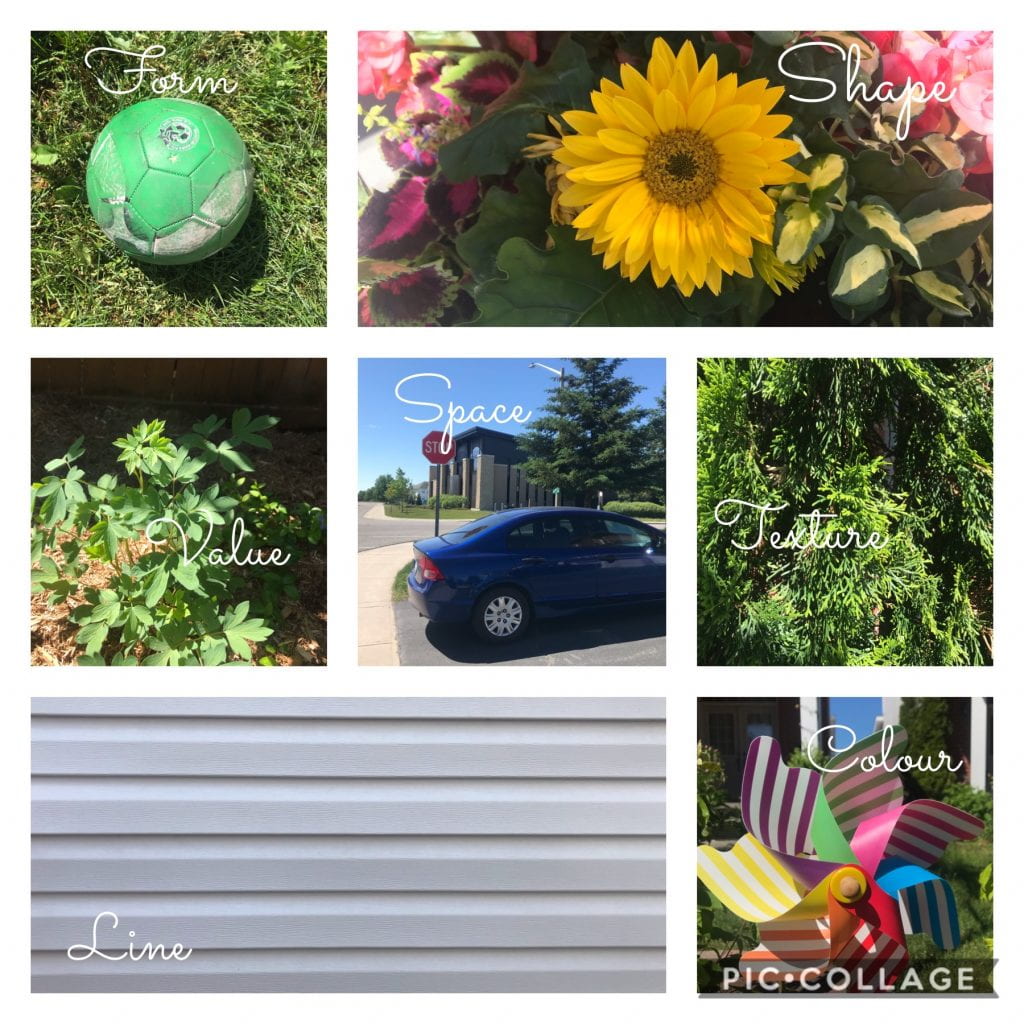 Option 2: Draw or Cut/Glue
If you don't have a camera on your laptop, Chromebook, iPad, or phone, you can try cutting up photos from a magazine to show each of the elements of art and glue them into a collage or you can use this sheet  to DRAW the elements in each of the boxes.
Option 3: Record a Video
You can record a video of each of the 7 elements of art just like I did. Don't forget to narrate the video explaining which element and we are seeing. In my example, I used iMovie and my iphone to record and edit.
Don't forget to share your work with me- s.waldman@theojcs.ca